Creative tools are here for passionate, creative people.
Did you know Big Giants like Amazon, Flipkart, and Myntra these tools for infographics to connect with their customer easily and share their information with their customer easily? These best tools for infographic makers can assist you in presenting complex data in a straightforward yet eye-catching visual format, simplifying a sea of complex data into clear images that make everything much simpler to understand. You can, of course, make your infographics from scratch, but that can be an uphill task. By providing a variety of adaptable, customizable templates, the best infographic maker significantly simplifies the process of presenting data.
When you create infographics for the infographic maker tool, there are high chances in business that you are sharing valuable content with your consumers. When you take care of customers and transmit valuable content to your consumers, your consumer undoubtedly buys your product. Because in business, there is a consumer psychology that if you take care of your customers, that customer will take care of your product.
You produce and provide content of various types when using different social media platforms. To establish your brand's identity or engage your audience, you have probably used images, videos, and stories on social media platforms. What other types of content have you used in your content?
The tools for infographics are visual displays of data and facts accompanied by images, charts, text, and diagrams. With infographics, you can present all the information in one image, including numbers, graphs, and pictures. You should actively use infographics in your social media marketing strategy if you want to share different content.
Infographics marketing uses infographics in content marketing to enhance visual appeal. It would help if you spent time on infographic marketing because the audience strongly prefers visual content consumption. Infographics marketing can draw audience attention, as the numbers above imply. In actuality, infographics combine information with aesthetic appeal.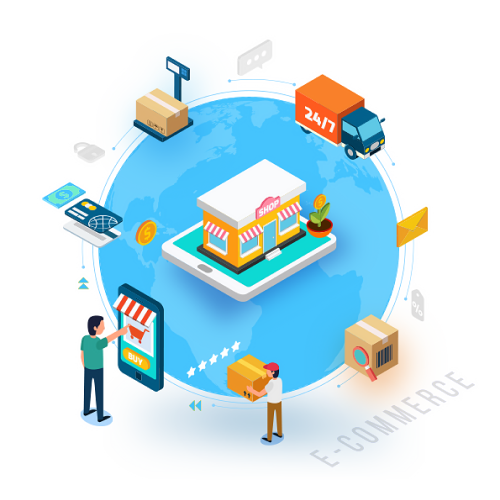 Why tools for infographics are important for your consumers
By transforming dry data and text into intriguing, engaging content, infographics aid in capturing the interest of your audience.
You can demonstrate your subject-matter expertise in an infographic. You can increase reach and engagement by doing this. Your brand's credibility will increase because your target audience will use your content as a resource when seeking solutions. Use a reliable social media analytics tool to learn more about how your infographics are doing. How many people are viewing and engaging with your infographics?
This can use infographics to lay the groundwork for campaigns or before the release of new products. For instance, you're introducing a completely new line of athletic shoes.
Therefore, a digital marketing course is the most satisfying option for your career if you are passionate about brand-building design and marketing. This digital marketing course will teach you how to build a brand online with the help of your digital marketing and what are the latest strategies to build a brand online. So start your digital journey now.
Here are the 3 tools for infographic
Venngage – You can make infographics using Venngage in 3 simple steps. Choose a template from a list of 100 different templates. To make your infographics more descriptive, you can insert your preferred icons, charts, graphs, etc., from their library. To further customize your infographic, you can use different fonts and colors.
Hiring a graphic designer is optional if you already have one on staff. This tool's editable templates let you quickly create infographics with just a few clicks. You can select from various graphs, charts, and templates. You can use many different pictograms, icons, and illustrations to add interest and visual appeal to your content.
Also, there are three different pricing options for Venngage. Free of charge is the one for students. Then there is a choice for companies and organizations that offers business, premium, and custom templates in addition to an unlimited number of infographic options. They also provide a premium plan, though it has fewer features than the one for businesses, at a lower price point.
Another infographic maker you can trust to produce engaging infographics is Piktochart. You can choose from a wide variety of templates in just 3 easy steps, customize and produce an infographic, and then publish your infographic on various social media sites.
You can make interactive maps, graphs, charts, and more with Piktochart. The only things left to do are import your data and select the chart or map you want to use for your infographic. Piktochart has a sizable library of free icons and pictures that you can choose from. You can also upload your images or icon sets. Also, piktochart is a well-known tool for its wide range of options, and you can download your design in many different formats.
Another free infographic maker you can use is Easel.ly. You can pick from hundreds of professionally created infographic templates on Easel.ly. Easel.ly offers a wide selection of diagrams, graphs, charts, icons, and images. These components from the Easel.ly library allow you to alter the infographic templates however you like.
Through Easel.ly, you can also insert and add your images or works of art. When you're done making your infographic, you can edit it, share it, embed it on your website, and even ask a teammate to make changes.
This tool is trusted by 6 million people and 1000's Agencies; however, this tool delivers you one smart option. If you need to learn how to create infographics here, you can hire a designer to create your eye-catchy infographics for your company.
In this smart blog, we discussed the tools for infographics and why big brands use infographic marketing for their business. When used properly, infographics are a great visual to draw readers in while communicating the main points of your content that you want them to pay attention to.
If you're peeking for the most useful Amazon product research tools on the market,