To succeed in social media, you need the appropriate knowledge of marketing tools and the proper abilities to use them. Every social media site can be thought of as an independent silo. Suppose you use something other than third-party solutions for social media marketing. In that case, you'll end up squandering an unbelievable amount of time just by switching tabs and signing in and out of various social accounts.
The appropriate social media marketing stack will make you a more effective marketer. Using the most effective social media marketing tools can free up more time for you to devote to creative endeavors. At the same time, you are provided with a more transparent perspective of how the creative choices that you have made are turning out.
We are going to look at the many types of social media marketing tools available to you in 2023 so that you can successfully interact with the members of your social media audience and achieve the objectives you have set for your business.
What is Social Media Marketing Tools? 
Small businesses and startups can benefit significantly from using social media marketing tools. It is a method for new companies to generate interest in their products or services. Using social media to offer goods and services to consumers in a new market might serve as a gateway to acquiring a new clientele.
Using the right social media management tools can enhance brand awareness and visibility. Most startups need help identifying their business's proper social media marketing tools. So here is the complete blog for must-have social media marketing tools for your business.
Usages of Social Media Marketing Tools
Using multiple accounts, you can handle several social media accounts from a single centralized platform.
You can add numerous team members to operate with duplicate accounts using the capability of team collaborations.
You can monitor anything associated with your business, including hashtags, other accounts, keywords, and more.
Scheduling allows you to schedule posts in advance for times when you won't be able to access the internet.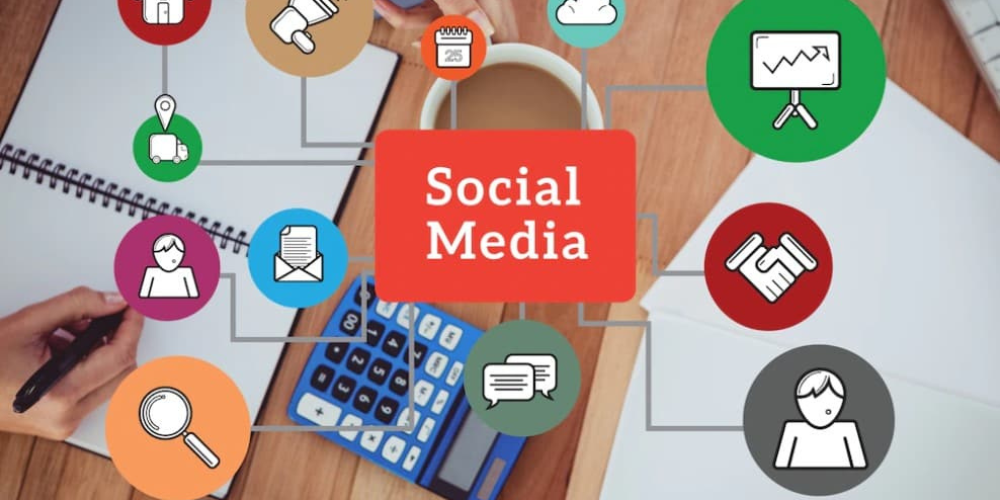 Why Should Brands Use Social Media Marketing Tools 
Customers desire convenience and the ability to quickly view irrelevant information, and businesses are also interested in participating in the internet game. Nowadays, brands maintain multiple internet presences; if they do not, they are well aware that they are passing up opportunities.
Because there is competition for businesses and brands online, they must be present. If else, they risk being behind in the marketing game because they will need to be made aware of what their rivals are doing. Hence the need for automation and social media tools that manage social media!
So if you want to learn about social media and how to create an online brand, you must check out our latest social media with brand awareness courses. In this course, you will learn about social media tools, how social media algorithms work, and many more things. Why wait to enroll in the system now? 
Best SocialMedia Tools for Small Businesses
The descriptions of the top social media marketing tools are brief because these descriptions only provide you with a high-level overview of the most critical aspects of each device.
Social Champ
Social Champ's social media scheduling tool and management application allow you to simultaneously distribute your content across various social media sites. It is claimed that using this technology will "help individuals and brands boost their audience reach by 75%." This application can assist you in various ways thanks to its many social media automation features and multiple connectors.
Suppose you are just getting started with social media marketing, or you run a business that already uses automated technologies. You want an intuitive user interface to promote your content. In that case, Social Champ is the platform for you. The helpful and quick customer service provided by Social Champ is one of the product's many strong points. It also allows you to rebroadcast your material on social media platforms like Facebook and Twitter.
Buffer
Marketers have long employed buffers. It lets you easily add posts to the queue for scheduling on numerous platforms. Buffer categorizes its products into three. Respond, publish, and analyze. Your marketing demands determine the package you should choose.
Buffer now lets you include the first Instagram comment to scheduled posts. The buffer consists of most of the advanced capabilities that third-party programs incorporate.
Hootsuite
Hootsuite allows companies to monitor and analyze their customers' sentiments and level of engagement with their brands and keep track of those customers. It is essential to dispel any preconceived beliefs the customer may have about the company's brand. Hootsuite performs an excellent job of providing many feature capabilities in a user interface that is both aesthetically pleasing and relatively simple to master.
It is still in your best interest to look into hiring digital marketers for small businesses, even though exceeding specific quotas can increase costs.
Social Status
This social media tool assists in automating social media reporting by conducting an in-depth examination of your profiles. Social Status offers individualized reports for each of the following four tiers of analytics: profile, advertisements, competition, and influencer. Facebook, Instagram, YouTube, and Twitter are among the platforms the application supports.
SociAlert
Your hashtags, keywords, and social profiles can all be monitored using a service called SocialAlert, a tracking tool. Using Social Alert is the appropriate tool for you to use if you want to concentrate on the performance of your keywords and hashtags rather than being distracted by all the social noise. Tracking hashtags can assist new businesses in expanding their online presence and reaching more potential clients.
You may use this tool to increase the number of people who see your social media posts by choosing keywords relevant to the business. You will have a better chance of success in your upcoming marketing campaign if you use the report that the tool creates for you, which includes the number of posts, impressions, users, and reach, as well as the top mentions.
Conclusion 
Automation has been called monotonous, uninteresting, impersonal, and more. Marketers and statistics say otherwise. Automation will work for you, too, using the techniques and metaphors we hear about it! Develop a social media marketing game plan, then buy a drink, relax, and enjoy your newfound "me time."
To conclude, social media is crucial to brand marketing. You can master social media marketing with smart moves and the correct software. The top social media marketing tools allow you to analyze your campaigns, uncover their strengths and weaknesses, and optimize your workflow without any effort!