When it comes to creative designing tools there are mindblowing options available on the internet but choosing the right graphic designer tools is quite difficult right. 
Your talent can be multiplied by an exponential amount if you use the appropriate graphic designer tools regardless of whether you are an amateur graphic designer or an experienced digital artist. A well-designed piece of software for graphic design will have controls and flexibility that are simple to understand even for a novice user, but it will also have capabilities that are far more advanced for those who have more experience.
What are Graphic Designer Tools? 
The best graphic designer tools are now available in a wider variety than ever before, giving graphic designers of all levels—from hobbyists to professionals—a plethora of possibilities for producing their work in the manner that is ideally suited to their preferences, requirements, and routines. 
Several large companies provide graphic design software that is all-inclusive and broad in scope, giving users the ability to work in a variety of mediums. On the other hand, there is a vast selection of more specialized tools that can cater to more particular requirements, and these tools often come at a lower cost.
Nowadays the demand for graphic design is enhancing and it's a type of passive income course so if you are a creative person looking for a creativity course then you have to check out our most popular creative digital course.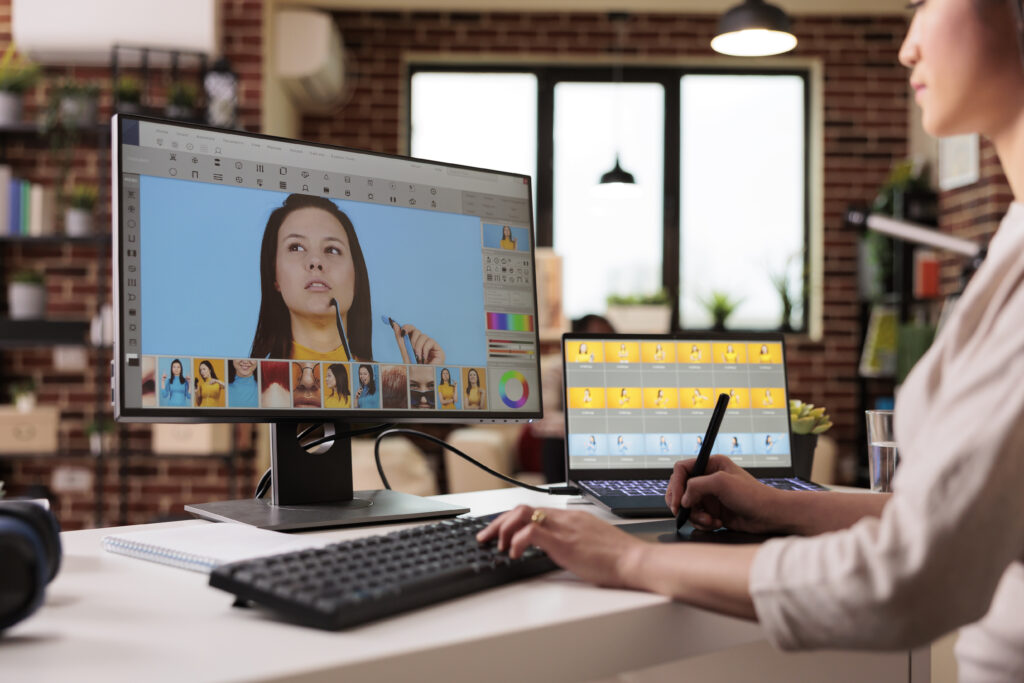 Why tools for graphic design is important? 
Tools for graphic design are essential because they enable designers to finish projects in a standardized and high-quality manner while minimizing the amount of time and other resources that are wasted in the process. If graphic designer completes their work using a virtual tool, they will have the ability to simply save their work, obtain feedback, or make modifications to the design without compromising the original intent of the design.
Because of its capacity to conserve resources, the best tool for graphic designer tool can free its user to concentrate solely on the creation of the graphic rather than on the fulfillment of logistical requirements such as technical specifications. In addition to this, it can assist a designer in improving their abilities by providing them with new tools or technologies to experiment with.
Best Graphic Design Tool 
Adobe Illustrator
Adobe Illustrator gives designers the ability to manipulate graphics in either 2D or 3D. Working within this platform, designers can finish projects that range from individual design elements such as a logo or symbol to complete design compositions. This enables web designers, graphic designers, and other types of artists to use Adobe Illustrator for a wide variety of different types of projects.
Adobe Illustrator is the greatest vector graphics design software. It remains the industry standard for vector design work, and regular updates have kept it ahead of growing competition in terms of features and tools.
Illustrator lets you freely create logos and illustrations. It has many shortcuts and features to speed up your workflow. After a steep learning curve, the program's interface is pleasant. We also like Adobe's toolbar customization updates.
DesignWizard
DesignWizard is consistently ranked among the top best tool for graphic design options for novice users. The application provides a user with a straightforward and uncomplicated interface in addition to a sizable image database, a multitude of cost-free templates (more than 10,000), and several other features. DesignWizard excels as a front-line, free graphic design tool for beginners, even though you can easily construct your unique templates with it.
Even while it has a simple interface and there are no initial fees, it is important to keep in mind that the paid edition of DesignWizard is the only one that offers the majority of the program's more advanced features.
Canva 
Canva has templates for ebooks, infographics, business cards, and email headers. Non-designers created free online tools for graphic design which give professional, customizable templates for any design need.
Con? As you improve, you may need to buy or attempt more advanced free graphic design software. Canva's free edition is fine for beginners using templates, but the subscription version has more advanced tools and features like team sharing.
Gravit Designer 
The developers of Corel Draw have also developed a program known as Gravit, which is a vector design program. Gravit deserves its place as one of the top free graphic design software for Mac and Windows since it provides a variety of tools for the creation of vector art and a user interface that can automatically modify itself. In addition, the application is available for ChromeOS and Linux.
Is it significant? When you sign up for Gravit's free trial, you are immediately granted access to all of the "Pro" capabilities, such as the capacity to perform work offline and view previous versions of files. If you are not willing to pay for a membership, you will, however, lose access to these services after your trial period is over.
Conclusion  
There is a wide range of graphic design tools available in the market but choosing the right one that fits your needs is quite difficult. Here is the list of the best tools for graphic design use these tools and enhance your creative skills and let us know what your opinion is about this blog if we forget to add something please let us know in the comment section.