With the help of AI Websites, let's improve your everyday life! Do you know the advantages of utilizing apps like Siri or Google Assistant, which you probably already do?
Artificial intelligence Websites (AI) will aid in jobs that would otherwise need human effort, saving time for everyone. The advantages of Artificial intelligence website  are all around you. Spend time exploring them to discover what they can offer you.
Inventive technologists worldwide are working hard to lift the veil on artificial intelligence. In doing so, several wacky AI experiments have been developed online that anyone can now explore and play with. This usage of music, drawings, photographs, and other media conveys the wonder and potential of artificial intelligence in an innocent, innocuous way, and often not reported in the press.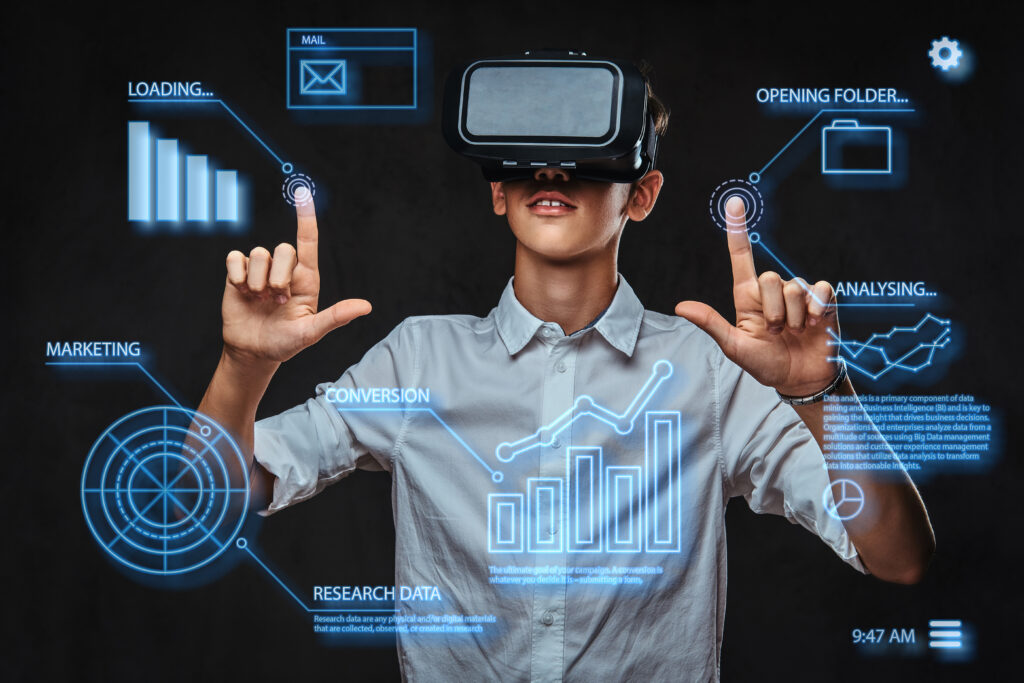 Artificial intelligence website is a topic that has been making headlines for years, but it still needs to be more well-known than other disciplines like cybersecurity or computer science. As the field of AI websites continues to grow, more and more resources are being made available online for students who want to learn more about it.
This Blog is specially written for students, and we suggest four useful Ai websites to learn before completing 2022. All these AI websites will be done your work quickly. So check these Ai websites. Now you are a college student looking for a side hustle income course, you should pursue a digital marketing customization course from the best digital marketing institute.
Google described Talk to Books as "an altogether new way to explore books by starting at the phrase level, rather than the author or topic level" when it first launched.
Using semantic search – that is, searching for meaning rather than terms – Talk to Books is driven by the same Google conversational. AI that powers imaginative email responses, examining every sentence in over 100,000 books to find the answers that are most likely to come next in a conversation.
It may take some trial and error – its objectives and underlying technology fundamentally differ from those of a more traditional search experience. Therefore talk to Books is a demonstration of research that enables AI websites to find statements that appear to be possible responses to users' input rather than a finely polished tool that considers the wide range of standard quality signals.
Craiyon is an AI image-generator website and artificial intelligence website  that will help you to create any image in just a minute and is the most powerful ai website on google. Just visit craiyon.com, enter your text in the search box, and click generate. After a minute, you will see that there are lots of images generated. Boris Dayma, a Houston-based machine-learning expert, created Craiyon, an AI model that can generate graphics from any language prompt.
Formerly known as DALL-E small as a homage to OpenAI's DALL-E and DALL-E 2, Craiyon is freely-available for anybody to use and is trained using Google TRC.
With Big Speak, you can turn text into audio with a natural-sounding and convincing performance. Streams drive it. Live and uses various machine learning algorithms to produce the highest quality voice production technology.
Over, a firm whose primary mission is to deliver cutting-edge technology to closed-loop payments is the free app Big Speak developer. Users who are not registered can make audio files from text up to 300 characters in length; however, users who have logged in have access to audio files that are up to 1000 characters in length.
Google's Semantris is a set of word association games powered by machine learning. The games were developed there. Thanks to the fun, people can learn about the expanding language comprehension capabilities of Google technologies in a way that is both entertaining and interactive. The artificial intelligence website has developed the ability to anticipate which words, phrases, and even sentences may come next in a discussion by training on billions of talks that have taken place on the internet.
Both video games we developed, Blocks and Arcade, use the same artificial intelligence website (AI), but they provide players with distinct methods to engage with the AI. When you submit a clue, the artificial intelligence examines all of the terms that are currently in play and selects the ones that it believes are most relevant to the clue.
We have high hopes that this list has helped you gain a deeper comprehension of AI websites and how they can contribute to the success of your academic endeavors. Because staying current with breaking news and research is the most effective approach to ensure that you are gaining the necessary information, we recommend that you follow any of these websites on social media. Please leave a comment telling us which AI websites you like the most and letting us know the types of blogs you would like to see on our website.